1956 Oldsmobile Loaded Speaker Kick Panels (Left+Right Pair)
Only %1 left
Vehicle Compatibility:
1956 Oldsmobile 88
1956 Oldsmobile Super 88
1956 Oldsmobile 98
Fits sedans, hardtops & convertibles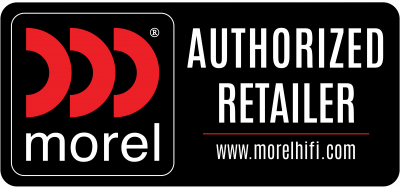 Revamp your 56 Oldsmobile's audio system with our custom kick panels loaded with premium Morel speakers. These kick panels are designed to seamlessly mount without any modification, making installation a breeze. Simply pop the the kick panels into the existing metal channels, and secure using a single screw at the top of the panel. With their sleek and low-profile design, these kick panels not only enhance the aesthetic of your interior, but also deliver a superior sound experience. The Morel speakers included in our kick panels are some of the best in the business. With their advanced technology, they provide clear and accurate sound with excellent bass response. You'll be able to hear every note and detail in your music like never before! Installation is quick and easy, so you can have your new and improved audio system up and running in no time. Our kick panels are the ultimate addition to your classic car, providing superior sound quality and an impressive look. Upgrade your audio system and take your driving experience to the next level. 

What's in the Box: Driver+Passenger Side Kick Panels, (2) Speakers, (2) Speaker Grilles, Original Morel box with all hardware+accessories
Vehicle-Specific Notes: Mounts into the factory metal channel, only requires one screw at the top of the panel for mounting. Does not affect parking brake
Required for Install: Drill, Drill Bit (used to drill a single mounting hole in cab, one per side), (2) Screws (used to mount kick panels, one per side)
MODEL
SIZE & CONFIG
POWER HANDLING (RMS/PEAK)
SENSITIVITY(DB)
FREQUENCY RESPONSE (HZ)

MODEL

MAXIMO ULTRA 502 MKII

SIZE & CONFIG

5¼" 2-way

POWER HANDLING (RMS/PEAK)

90/160

SENSITIVITY(DB)

89

FREQUENCY RESPONSE (HZ)

50-20000

MODEL

MAXIMO ULTRA 602 MKII

SIZE & CONFIG

6½" 2-way

POWER HANDLING (RMS/PEAK)

100/180

SENSITIVITY(DB)

90.5

FREQUENCY RESPONSE (HZ)

50-20000

MODEL

TEMPO ULTRA INTEGRA MKIII 502

SIZE & CONFIG

5¼" Point source

POWER HANDLING (RMS/PEAK)

100/220

SENSITIVITY(DB)

89

FREQUENCY RESPONSE (HZ)

55-22000

MODEL

TEMPO ULTRA INTEGRA MKII 602

SIZE & CONFIG

6½" Point source

POWER HANDLING (RMS/PEAK)

120/220

SENSITIVITY(DB)

90

FREQUENCY RESPONSE (HZ)

50-22000

MODEL

VIRTUS NANO CARBON INTEGRA 62

SIZE & CONFIG

6½" Point Source

POWER HANDLING (RMS/PEAK)

100/300

SENSITIVITY(DB)

87

FREQUENCY RESPONSE (HZ)

50-25000
Maximo Ultra MKII

Tempo Ultra Integra

Virtus Nano Carbon Integra

Maximo Ultra MKII

Excellent drivers to replace OEM, can be powered from factory head unit.

Tempo Ultra Integra

High ouput head unit or speaker amp recommended.

Virtus Nano Carbon Integra

High ouput head unit or speaker amp recommended. The Nano series packs impressive power into an impossibly small footprint. Perfect for applications with limited space, without sacrificing quality
Morel is a premium audio company known for its innovative and cutting-edge audio technology that delivers an unparalleled audio experience. Founded in 1975 by Meir Mordechai, the company is built on a foundation of passion, dedication, and expertise in audio engineering. Morel's team of audio engineers and designers are committed to delivering the best audio experience possible, utilizing the latest technology and materials to create speakers that produce rich, clear, and detailed sound. The company's products range from home audio systems to car audio systems, and everything in between. Morel's speakers are crafted with precision and attention to detail, using only the highest-quality materials and components. Each Morel speaker is meticulously assembled by hand, ensuring that every component is precisely placed and every detail is perfect. This attention to detail and craftsmanship is evident in the sound quality and overall performance of every Morel speaker. At Morel, they believe that great sound can transform your life, whether you're listening to your favorite music or enjoying a movie with friends and family.
DashSkin is a premier manufacturer of top-quality molded dash covers in the United States. We take pride in our commitment to producing our products right here in the USA, using the finest materials and manufacturing techniques available. Our dedication to providing superior product quality and exceptional customer service is at the forefront of everything we do. With a focus on innovation and continuous improvement, we strive to offer the best possible solutions for our customers' interior restoration needs. At DashSkin, we are passionate about helping drivers restore their dashboards to their original beauty and ensuring that they have the best possible experience with our products.
We are excited to bring our passion for innovation and excellence to the world of car audio and help our customers elevate their driving experience to the next level. We are committed to pushing the boundaries of what is possible in the car audio industry and providing our customers with exceptional products and unparalleled service.
DASHSKIN IS AN AUTHORIZED MOREL RETAILER
Morel One Year Factory Warranty: All products are warranted free from defects in material and workmanship for one year from date of purchase. Warranty does not apply to misuse, abuse, neglect, accident, improper use, etc.